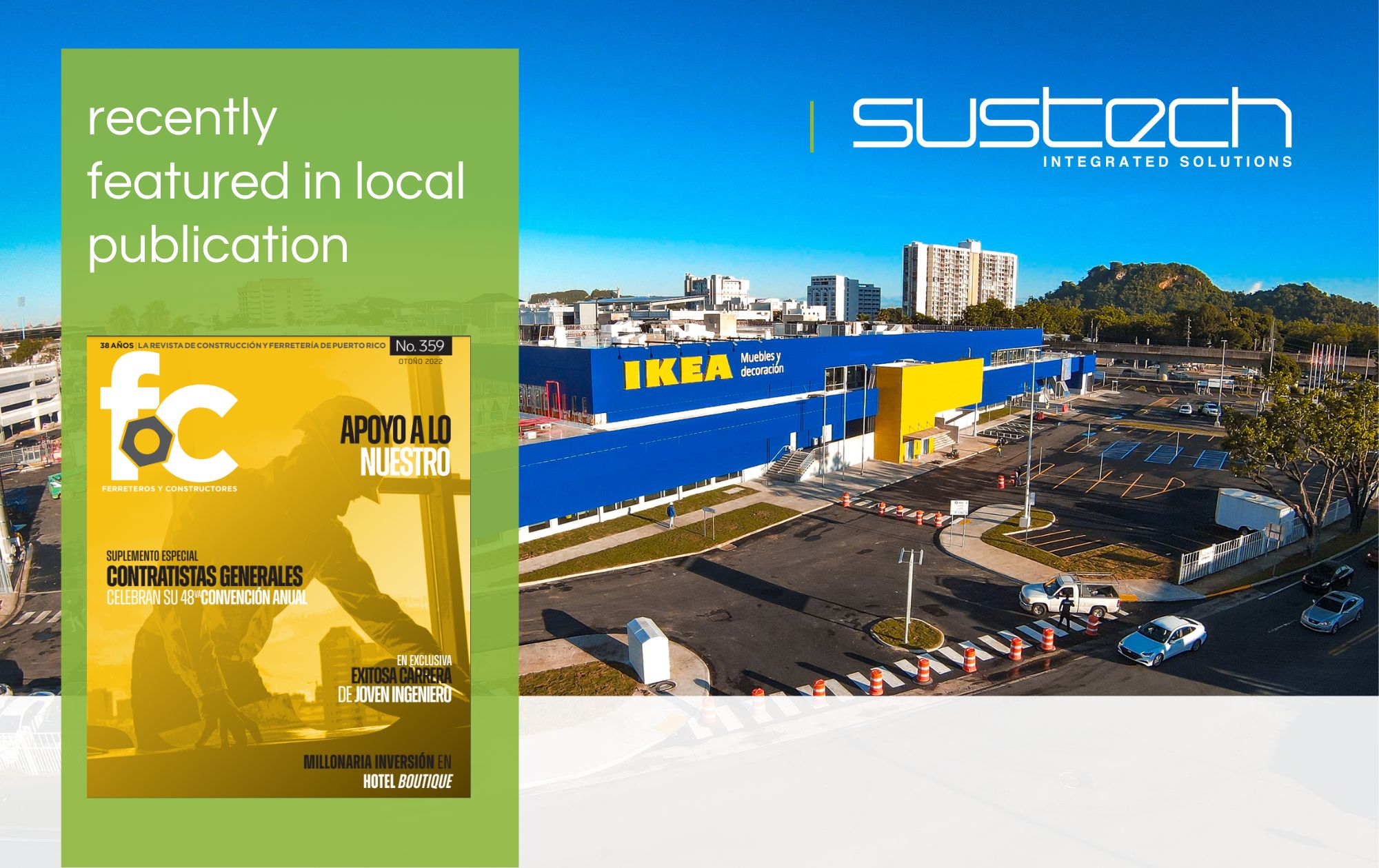 14 Sep

Buzz Worthy: Sustech Stands Apart From its Contemporaries

After recently celebrating a landmark decade in the construction industry, Sustech continues to propel itself as one of the most rapidly growing general contractors on the island. For more than 38 years, Ferreterros & Constructores Magazine in Puerto Rico has reported on important matters in the local construction landscape, and in their recent special edition, they featured our firm's solid reputation.

The piece includes a one-on-one interview with Sustech Founder and President, Ángel Vázquez. His tenacious and vibrant personality, which he uses as his drive for the company, is highlighted in this in-depth look at Sustech LLC. Committed to their vision of providing each project with unique, personal attention that produces results that reflect their core values and professionalism, Sustech is taking over the future of construction on the island.