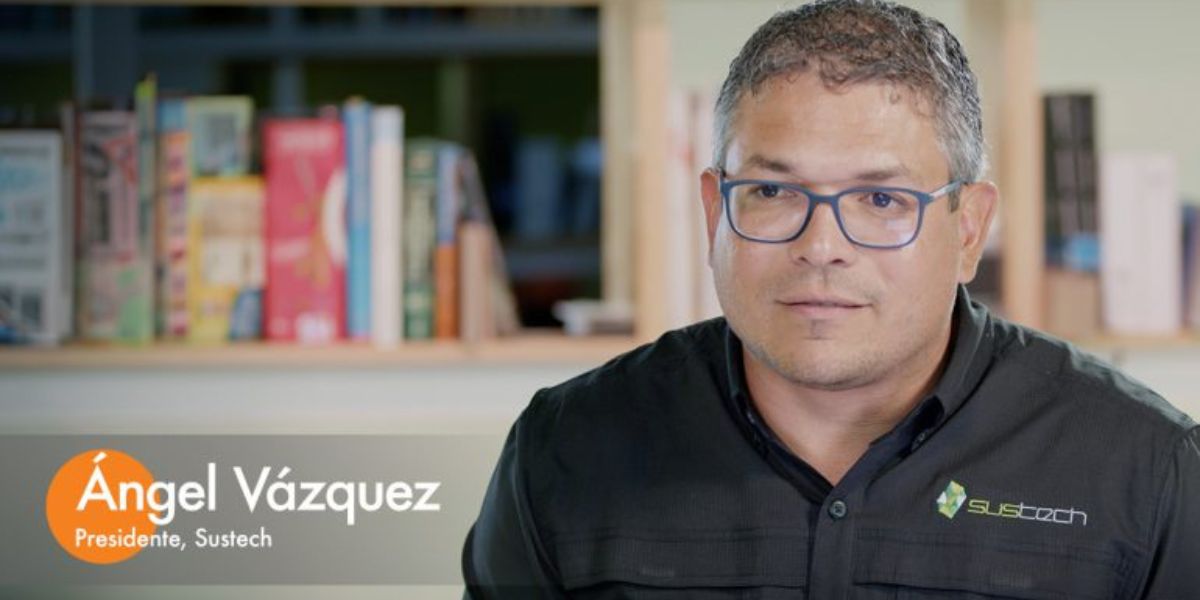 03 Jul

Buzz Worthy: Oriental Bank chronicles Ángel Vázquez's Journey with Sustech Puerto Rico

Oriental Bank selected Sustech Puerto Rico as one of its key business success stories. In a captivating video interview, Ángel Vázquez, the president and founder of Sustech, shares his inspiring journey in the construction industry. From his early exposure to construction work during high school to his decision to pursue civil engineering over architecture, Ángel's passion for the field shines through. His desire to make a difference in Puerto Rico led him to establish Sustech, a company specializing in sustainable technologies for construction projects.

The team at Oriental also included an in-depth article that highlights Ángel's experience working as an engineer and his fascination with a senior engineer's ability to handle project challenges, which motivated him to pursue entrepreneurship. Armed with a vision and a business plan, he embarked on a mission to introduce cutting-edge 3D modeling and scanning technologies to Puerto Rico's construction industry. Sustech's unique approach of using Building Information Modeling (BIM) and advanced project management techniques sets them apart from competitors.

Facing economic challenges in the early stages, Ángel found support from a mentor who believed in his vision. He persevered by educating potential clients about the benefits of the new technology through presentations and even offering free demonstrations. His dedication paid off, leading to significant contracts and opportunities for growth.

Ángel Vázquez's entrepreneurial journey is a testament to the power of perseverance and innovation. His determination to revolutionize the construction industry in Puerto Rico through sustainable technologies has positioned Sustech as a leader in the field. To gain further insight into Ángel's inspiring story, we encourage you to read the full article and watch the insightful video interview.